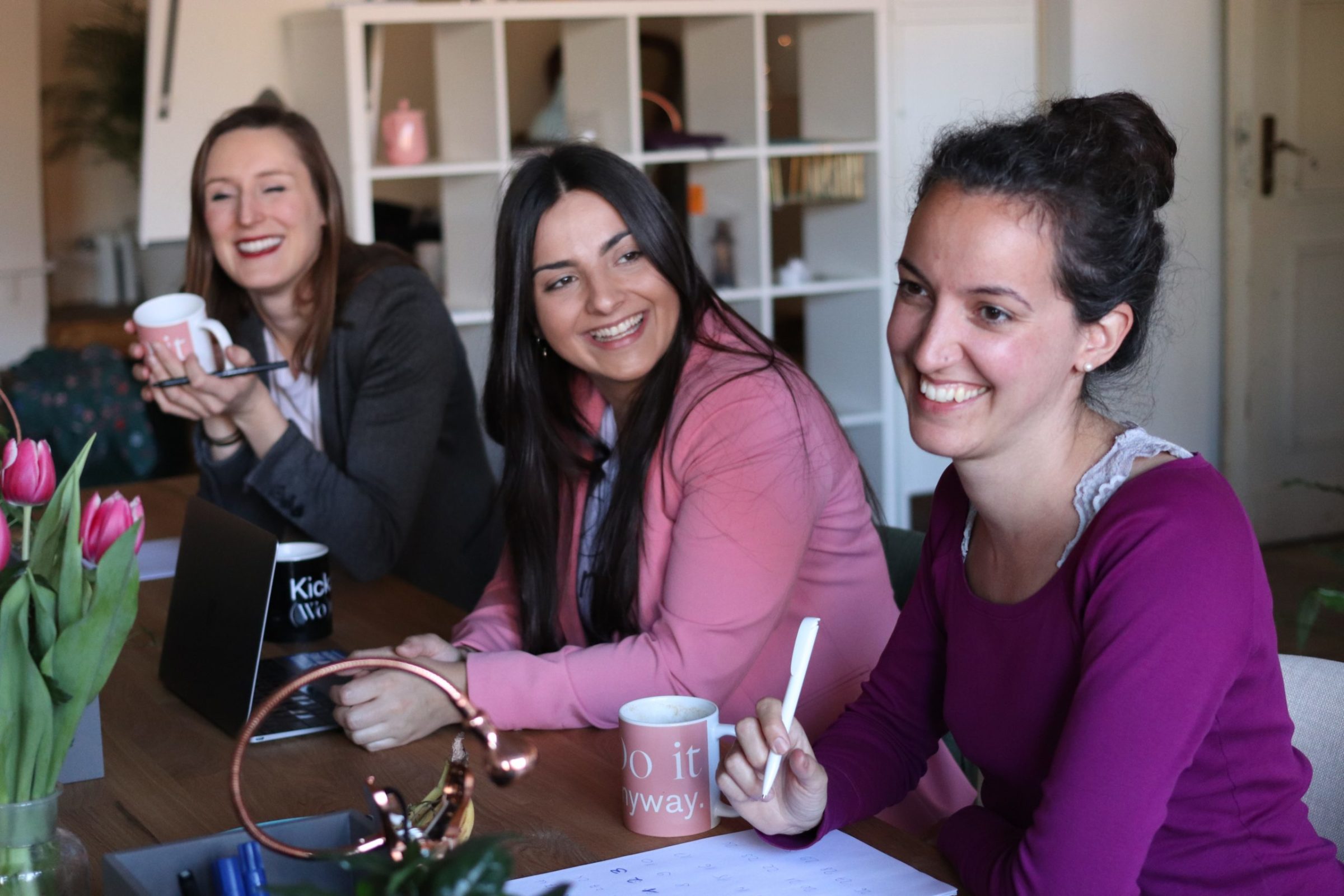 an homage to Female founders!
We are closing out Women's History Month with an homage to women founders everywhere!
Every day, we meet strong, fearless females that are out there SLAYING the business world with new and innovative products! We have had the honor of working with some really fun brands like Sweet Logic, Look Look Studio, and Amäzi Foods as well as meeting some amazing up-and-comers like Jus Jus, Balkan Bites, and Unlit!
Today we're taking some time to recognize some of these amazing women by featuring them on our blog – we hope you'll feel inspired by their stories – and maybe you'll give their products a try!
Amäzi Foods

Renee Dunn is the fearless founder of Amäzi Foods She studied abroad and did her thesis research in Uganda. While living there, she was blown away by their organic tropical fruits, bursting with flavors unlike in the United States.

Meanwhile, back home, consumers were actively seeking out products that serve a higher purpose, and she knew there was a huge opportunity missed – not only for the local industry and job creation in Uganda but also to satisfy a growing need for US consumers. Head on over to the Amäzi store to browse their selection and order some AMAZIng snacks today!

Sweet Logic
Sweet Logic will always hold a place in our hearts! They were our first CPG client and we learned A LOT! Sweet Logic was founded by Alli Owen who partnered with her husband, Matt, to bring you sweet and decadent keto treats (pssst.. the secret is in the Allulose!)!In her early twenties, Alli was diagnosed with hormonal imbalances and PCOS. After doing their research, she and her husband started their low carb (and low sugar) journey as a love letter to their friends and family, committing to becoming the healthiest version of themselves. Interested in adding some guilt-free desserts to your life? Visit Sweet Logic to order a variety pack today!
Jus Jus
Julia Sherman is the creator of Salad for President, an evolving publishing project that draws a meaningful connection between food, art and everyday obsessions. Julia was cooking on a vineyard while on her 2017 book tour when she eased the cork from a bottle of verjus and a curious fizz materialized. A lightbulb went off in her head: the volatile juice, with all its natural yeasts and sugars, had accidentally fermented in the bottle, making it lightly alcoholic and refreshingly effervescent. She downed the entire bottle – and came up with Jus Jus! Her verjus sparkling wine is only available in limited runs and sells out quickly! Visit herwebsite to learn more about Julia, Jus Jus or to snag a copy of Salad For President!
Unlit
Meet Lia, she started UNLIT Wellness Company, because she wanted to create a more holistic approach to recovery & imbalance. As a millennial, tech professional- big city life can take its toll. Especially with work, exercise, late nights AND hangovers. We've all been there. Happy hours, boozy brunches, the dreadful hangovers. Lia finally said "enough was enough", after struggling with dreadful hangover symptoms, losing time in her precious day- and it seemed to get worse as she got older. And thus began Unlit! We LOVE the concept and look forward to seeing Lia and her future successes! Curious about getting "unlit"? You can add some holistic goodness to your cart by heading over to the Unlit website!
We are straight up HONORED to have worked with and met these women, and we LOVE helping brands define their brand, reach their audience, and DO GOOD.
If you're a start-up or small business owner, and would like to schedule a consultation or need some marketing help, please contact us today, and we'd be happy to help!
Kindly,